Backpacking 101
Planning a backpacking trip to Europe or beyond? Here are some helpful blogs to get you on your way.
Avoid scams, learn hostel etiquette, and what goes into planning your trip. You'll find these tips and many others about hostel life, budget travel and how to plan your trip inside.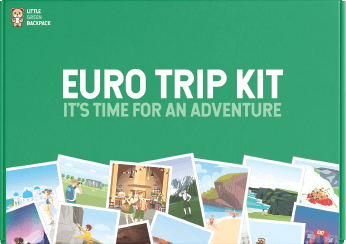 Trip planning made easy!
Whether you're going to Paris for just a couple of weeks or traveling around Europe for a few months, the Euro Trip Kit will help plan your trip.
Inside the kit, you'll find a travel journal, adventure passport, language cards and a bunch of other great things to get you excited for your euro trip.