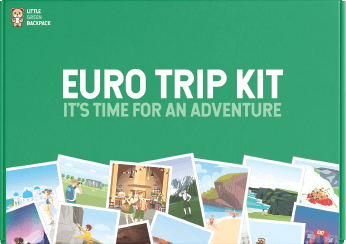 Trip planning made easy!
Whether you're going to Lisbon for just a couple of weeks or traveling around Europe for a few months, the Euro Trip Kit will help plan your trip.
Inside the kit, you'll find a travel journal, adventure passport, language cards and a bunch of other great things to get you excited for your euro trip.